As of today Triton Bikes becomes Russian International dealer for ENVE parts.
We have used their parts for our road bikes/framesets on the OEM basis and now we can offer their products to anyone in Russia.
We love these parts and and will be happy to spread the ENVE love across our country!
http://www.enve.com/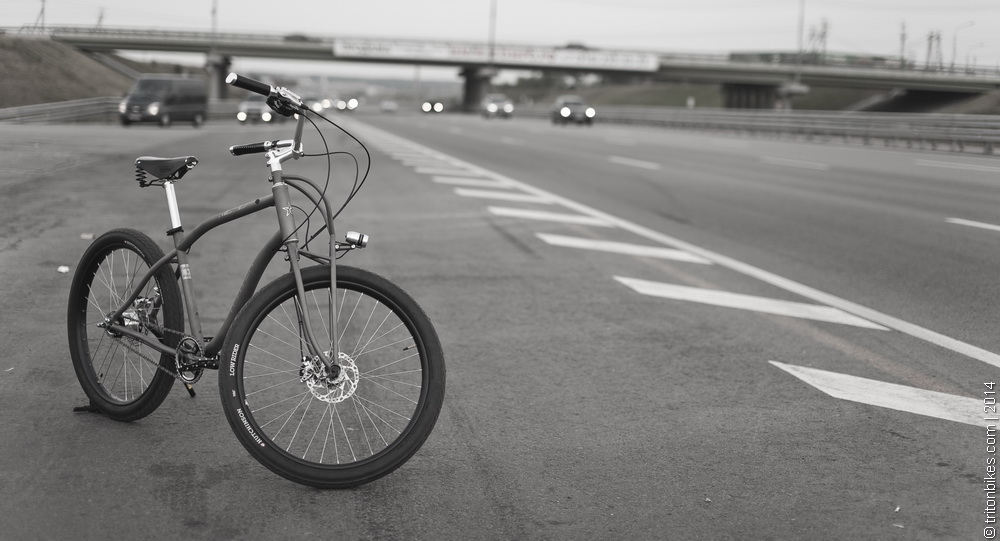 Our first ever Ti (!) cruiser bike. Built for a customer with knee problems. Cruiser angles let your feet reach ground easily while seated.
The angles required the use a of a redesigned alien looking fork which appears to be very stiff at 66 head angle!
This is possibly one of the lightest cruisers ever.
The fork is under 1kg, the frame is around 1800gr.
Both frame and fork have all the lines hidden inside for a clean look.
Also stuffed with the nicest parts:
- Chris King headset
- Thomson seatpost
- Supernova dynamo hub and lights
- Brooks Flyer saddle
- Velocity Dually Rims
- Hutchinson Lowrider tires
- Xpedo pedals
The seating position is very comfortable and this bikes rolls really nice compared to the heavy production cruisers.
The customer is very happy